The COVID-19 pandemic has forced many of us to work remotely. Luckily this 2022, it seems like things are going back to "normal" anytime soon. Most employees are now returning back to the office while there are companies that switched to a permanent work-from-home setting, and others on hybrid setups. For some of us, working from home is dream come true—we can finally work from the comfort of our own homes or anywhere that we can be productive!
Make sure that you look your best and achieve a delicate balance between being comfortable and looking professional while working at home, especially on Zoom meetings!

When you work from home, it can be tempting to just roll out of bed and start your day; but if you want to be efficient and feel good while doing it, taking the time to get dressed for your day can make a big difference. Just because you're working from home doesn't mean you should lounge around in your pajamas all day. Getting dressed for the day will help you get into a productive mindset.
The best part? You don't have to spend a fortune on a fashionable work-from-home look to make it happen. Here at Planderful, there are plenty of affordable options that are guaranteed to match your remote work attire. So if you've always wanted to feel chic while working from home in you pajamas, now's your chance!
When you're working from home which allows for flexible dress codes and comfortable work attire, it can be hard to stay dressed up—especially if you're not used to dressing up for work. But don't fret! We've got some tips on how to keep up with the latest trends and styles in remote work fashion.
You don't have to be an expert in fashion to design your own outfits or create your work-from-home fashion ensemble. All you need is a little inspiration, some of your timeless pieces, and a little mix-and-match here and there. Planderful is here to help!
Here are some fashion tips to help you feel your best while working remotely:
Start with the basics.
Choosing the right accessories to complete your work-from-home wardrobe. You want to be comfortable while you're working, so choose clothing that you can move around in easily. This means wearing clothes that you know you feel good in, and that won't require constant adjusting. That said, it's still important to look presentable—you never know when you'll need to jump on a video call. Choose clothing items that are wrinkle-resistant and that you wouldn't mind being seen in on camera.
If you're someone who likes to mix things up a bit with their outfits throughout the week, then consider wearing something more casual at home during lunchtime or afternoons while you work on projects there instead of going out into public spaces like coffee shops or restaurants where people will stare at you because they think you look weirdly fashionable while also wearing jeans.
These casual accessories are perfect to spice up your classy yet comfortable remote work getup!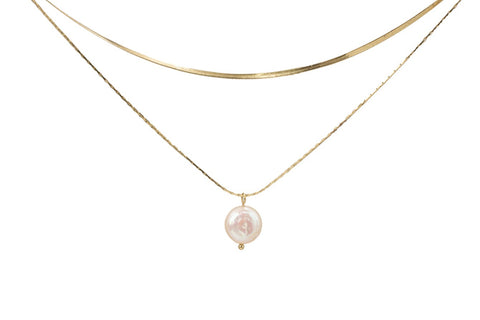 White Shell Pendant Necklace - Golden Necklace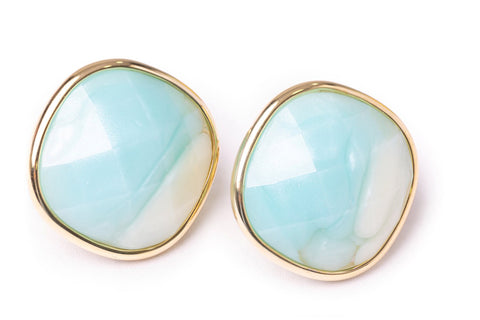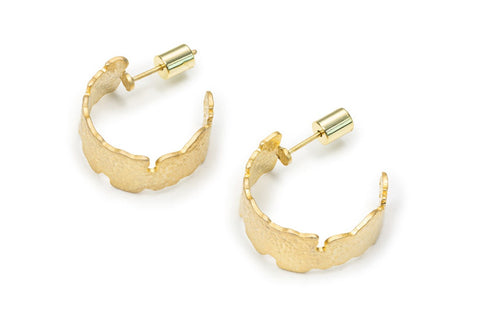 Golden Irregular Hoops - Golden Hoops for Women
Layer, layer, layer.
Working from home or remote work can mean fluctuating temperatures, so it's best to be prepared. Light layers that you can easily take on and off are your best bet. Avoid anything too constricting or that will make you too hot or cold.
Make sure that everything fits into your overall look—whether it's just plain top or a blouse with more embellishments. It pays to be fully prepared for unannounced Zoom meetings!
Try these beautiful work-from-home accessories to add some pop to your plain top or dress.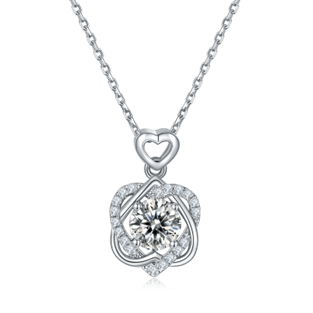 Moissanite Solitaire Drop Infatuation Necklace for Women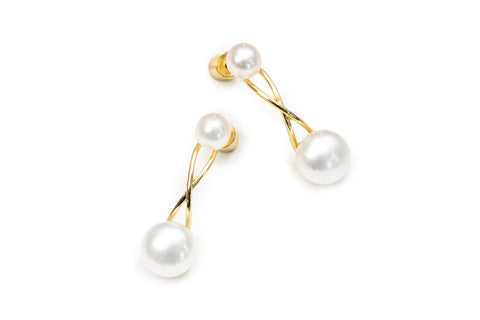 18K Gold Freshwater Pearl Long Studs - Golden Studs for Women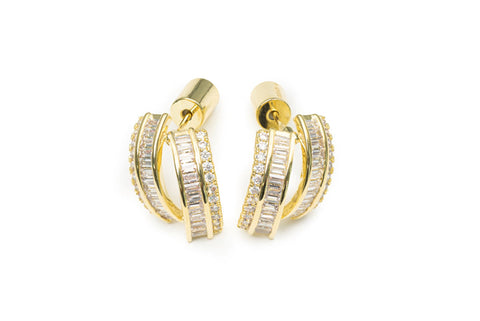 Golden Galaxy Studs - Golden Studs for Women
Comfort is key.
Working from home can be a bit of a challenge if you're not used to it. Make sure you have a dedicated space set up for working that will help you stay focused and avoid distractions. If you're going to be on video calls, make sure your background is presentable. Dressing up has been very effective in making yourself feel more motivated for the day ahead.
Wear comfortable clothes that don't mess up your hair or get caught in your desk drawers. You'll spend a lot of time sitting down, so make sure they are comfy and easy to move around in.
Check out these classic jewelry pieces that are guaranteed to complement your corporate or casual attire, at home!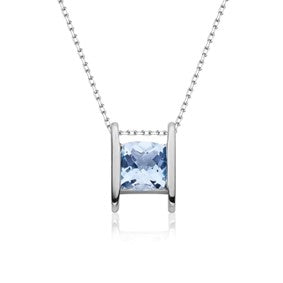 Topaz Stone Solitaire Drop Necklace for Women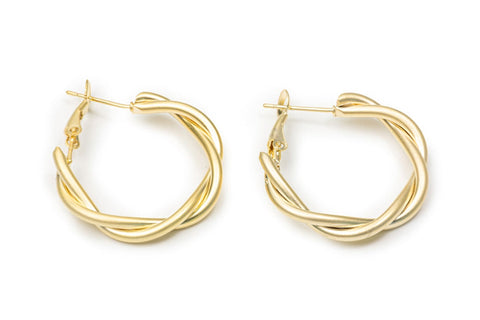 Irregular Round Hoops - Golden Hoop for Women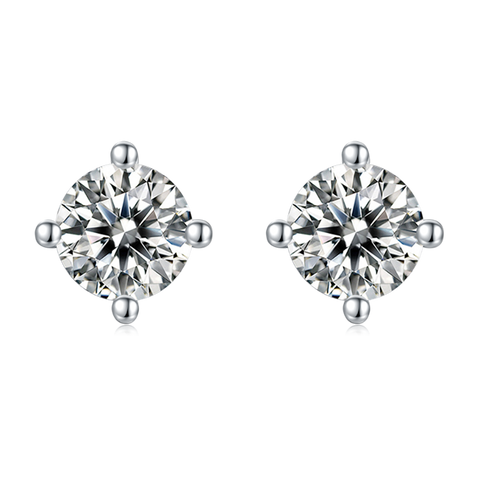 Moissanite Round-Cut Earrings for Women
Keep it simple.
It can be easy to let work take over your life when you're working from home. Make sure you set aside time for breaks and personal time. Proper time management is key. Preparing your comfortable clothing and work-from-home accessories and setting up your workspace at home will uplift the vibes and prepare you physically and mentally for work.
Oftentimes, remote work fashion is all about simplicity. You may prefer your work attire to be clean, classic, and minimalistic. That means no excessive accessories or loud colors. You don't need to go out of your way to dress up; just make sure everything is polished before you head out to your home office.
These minimalist jewelry are a must-have if you want to stick to a laid-back work-from-home look.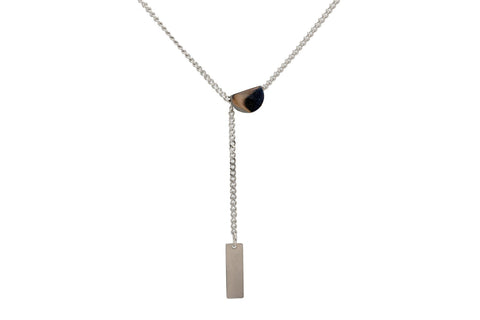 Layered Half-moon Necklace - Silber Necklace for Women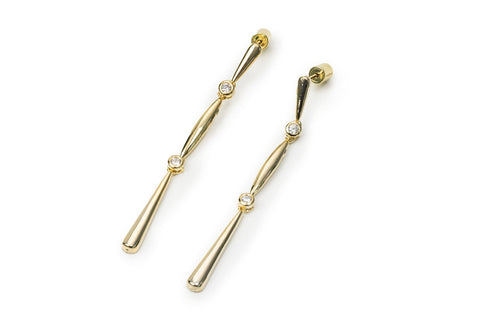 Golden Bamboo Shaped Drop Earrings - Golden Drop Earrings for Women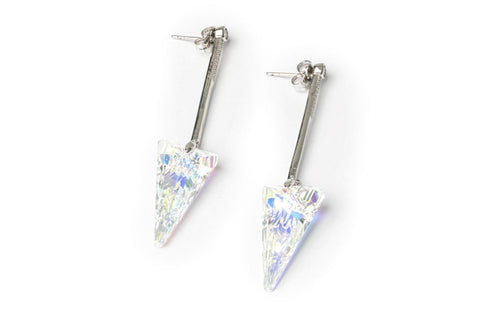 Crystal Icicle Drop Earrings - Silver Crystal Earrings for Women
Have fun with it!
Since you don't have to worry about dressing for work on-site or be physically at the office, you can experiment with different styles and looks. Experiment with different pieces, and see what makes you feel your best!
If you're looking for something a little more fun and creative, try mixing in some bright colors or playful prints with your basic black outfit. You can even create an outfit where every piece matches perfectly!
Thinking of adding some new jewelry to your collection? You'll definitely want to check out these statement jewelry pieces! They're unique and stylish, and they'll definitely add a touch of personality to any outfit. Trust us, you won't be disappointed!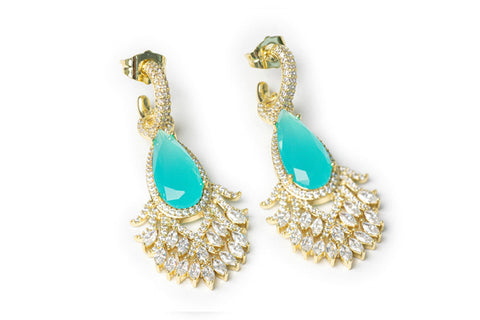 Blue Crystal Drop Earrings - Golden Drop Earrings for Women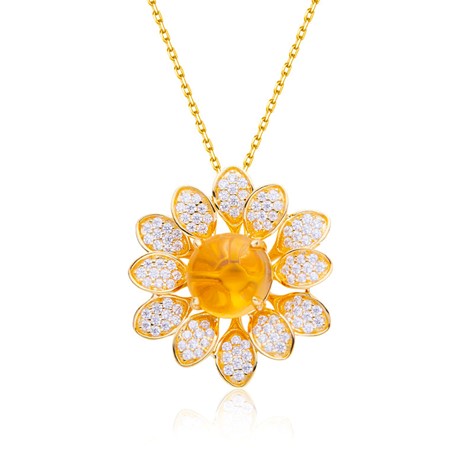 Yellow Crystal Stone Solitaire Drop Flower Necklace for Women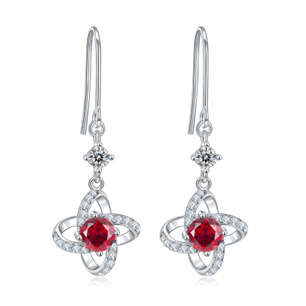 Red Crystal Stone Windmill Earrings for Women
When you're working from home, it can be hard to make sure your outfit is just as fashion-forward as the rest of your workday. It's easy to forget what clothes are appropriate for a remote job meeting and which ones will make you feel like a million bucks while you're on a video call or holding a Zoom meeting. But with these gorgeous pieces will surely elevate your work-from-home style!
Whether you're at home, in an urban coffee shop, or in an upscale office building for a hybrid work set-up, these Planderful work-from-home accessories will make you feel like a queen—and they'll fit in anywhere with ease. We can't wait for you to try them out!