When you're a jewelry lover, it's likely you're wearing your favorite pieces all day long. Suddenly, you notice an itchy rash and it starts turning your skin green when wearing jewelry, it could be because you have a nickel or lead allergy.
But you don't want to stop wearing jewelry, so what kind of jewelry you should wear which touches your skin and doesn't cause any allergy.
What is nickel?
Nickel is a silvery white lustrous metal with a slight golden tinge which is hard, malleable and highly ductile.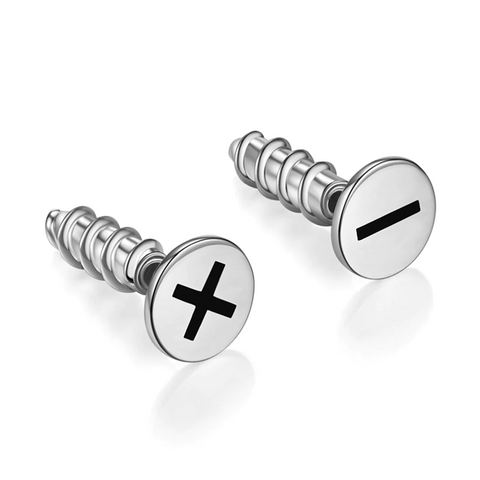 To avoid any potential nickel allergies, go for (Two Colours) Screws Enamel Silver Studs Earrings for Women.
Nickel is discovered in the Earth's crust in small amounts. It is used in all types of metal objects because it is strong in nature and significantly affordable.
Why is Nickel used in Jewelry?
Nickel is a very inexpensive and strong metal. It is amazingly versatile with exceptional resistance to heat and corrosion which makes it suitable to use in a variety of Jewelry plus applications.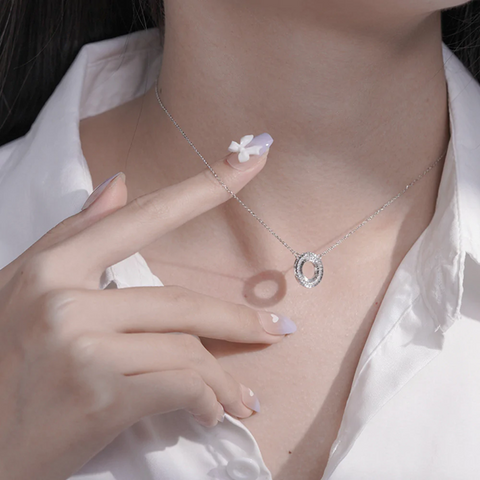 (Two Colours) Circle Ring Pendants 925 Silver Collarbone Necklace for Women combine comfort, peace of mind and beauty.
Nickel bonds with other metals easily because of this property. It is usually used in jewelry because it can be easily mixed with other types of metals to create metal alloys.
How do you find out you are allergic to nickel?
The nickel allergy is very common among women. If you start to develop a rash right at the point of jewelry contact on your skin. That might spread on your skin with time.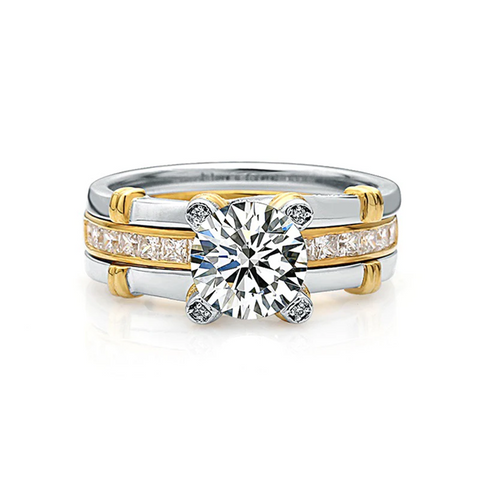 European and American Golden and Silver 925 silver Zircon Set Ring for Women has no chance of sustaining an allergic reaction and one less worry for you.
The oozing rash may develop after some days of adorning jewelry and in severe cases, it reacts within hours. 
Why should you use Nickel-Free Jewelry?   
Allergy is one of the main reasons to opt for nickel-free jewelry. Some hypoallergenic jewelry may not have any nickel content on the surface, but there may be some nickel under the coating.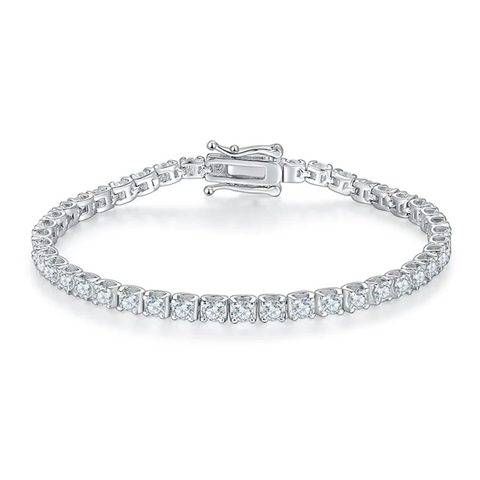 Moissanite Classical Ox Head Four Prongs Tennis Chain 18K Plated Platinum Bracelets for Women will make you look gorgeous and comfortable.
After a few wears the plating wears off and you are left with the nickel which contacts your skin and causes allergies.
The jewelry may look cute from the outside when it's new but its coating fades off with time, generally exposing the nickel body underneath. Which is why you start to develop unpleasant allergic symptoms. 
How to ensure that the jewelry you are buying is nickel free?
Buy from reputed brand
Always make sure to buy from reputed brands. Go for the options like statement pieces by Planderful. Most of the stores follow certain norms and conditions sincerely and carefully to deliver the best quality products.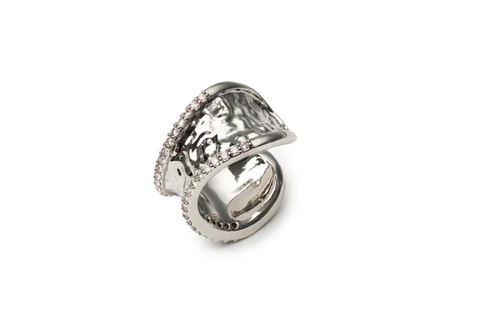 Curve Ear Clip - Golden/Silver Clip for Women (Only One Not In Pair) is versatile, durable, non-allergic and comfortable to wear.
Check the labels
Prefer to buy from companies after reading carefully the Product labels that can tell you a lot about jewelry. 
It will confirm you about the specific test and the standards followed while manufacturing and passing the lead and nickel free jewelry. Testing means that they are confident about their products.
For the best nickel-free jewelry collection and information go to Planderful.