When you've got many holiday parties to attend, the dress code calls for something a little more trendy than your standard evening ensembles.
As you know, this is the perfect time of year to take out your statement-worthy pieces, like a pair of drop earrings.
Trendy drop earrings are easily the most versatile piece of jewelry you will ever own. Their range of colors, varieties and styles make it both easy and hard to find the most right pair. 
Since there are thousands of earrings to choose from. Drop earrings come in a few main styles, let's dive in to know more about them.
For The Traditional Outfits
Who doesn't love to look elegant, flaunting their traditional style? When it comes to traditional style, go for something that is chunky and brightly coloured.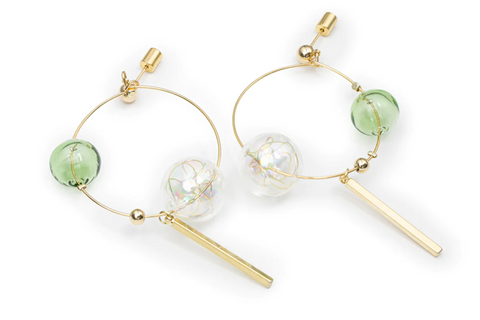 Choose a hoop drop with a vibrantly coloured strand, Magic Bubble Drop Earrings - Golden Drop Earrings for Women as all of the colors dive into happy vibes.
The hoop danglers are just perfect for the times when you need to stay hopeful and brim with positive vibes.
For The Strapless Top
Metallic drops are the newest addition and the most welcomed one followed by a coloured gemstone pendant such as turquoise or zircon will instantly freshen up the look.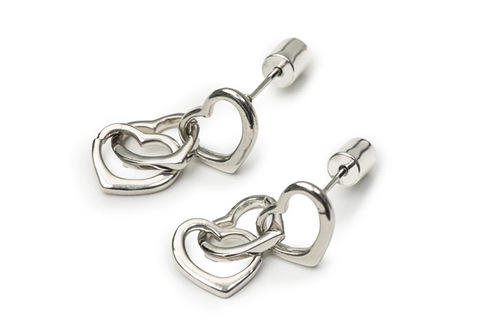 Drop earrings with silver and metallic colors like the Triple Heart Drop Earrings - Silver Drop Earrings for Women will give you an edgy, stylish look. 
These metallic statement pieces make sure you always look your best without going over the top!
For The College Casuals
It is not easy to determine what to wear to college on a daily basis. A simple top, jeans with a pair of layered drop earrings are usually the go-to finds.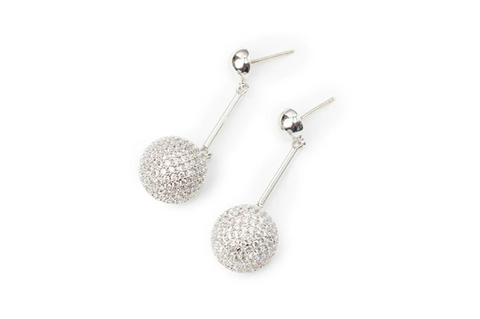 Single Strand Chic drops like the Galaxy Drop Hoop Charm - Silver Drop Earrings for Women just enough to brighten up the casual outfit, giving you super chic and subtle styling.
This pair of cute danglers are perfect for a casual day out or for semi-formal events and college. 
For the Multi Coloured Jumpsuits
Multi Coloured Jumpsuits are often styled with drop earrings in a gypsy-bohemian way and with that you are good to go. 

Pair a plain white, mid-length drop earring with multi coloured jumpsuits or rompers like the Stone Shape Drop Earrings.
These white stone drop earrings are fun and can be the perfect accessory for when you need to go out on a road trip with your friends.
For The Stylish Sparkly Partywear
Diamond drop earrings paired with a stylish sparkly party wear dress will give you the main character vibes by attracting the attention of those around you.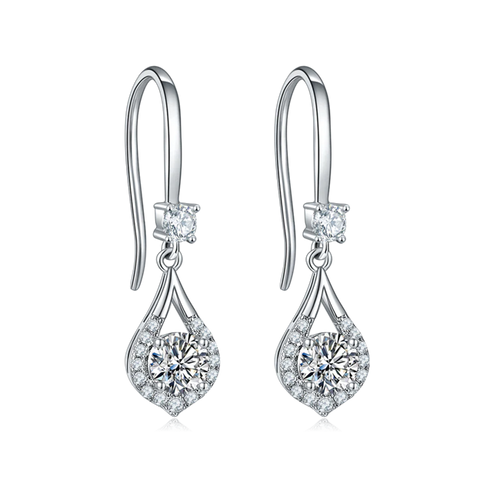 A delicate pair of long drop earrings is just the right piece to enhance the beauty like the Moissanite Round Cut Waterdrop Earrings for Women.
These diamond drop earrings are perfect for young women. This pair looks good with every outfit and is fit for every occasion.
Whether you dress for your festive mood or dress to liven up your holiday mood, Planderful has got you covered with gorgeous trendy drop earrings for daily wear!
Our global trend-inspired jewelry pieces are hard to miss and often a show stopper!