A bracelet is a classy piece of jewelry having an exotic appearance which wraps around the wrist and highlights the elegance of a slender hand. 
Bracelets have long been a popular accessory and are your ideal companion for any occasion available in many different versions.
Bracelets are the most subtle of the types of jewelry that can turn an outfit from boring to glamorous. They are worth appreciating. 
If you know about the different styles of bracelets, you can be more creative about styling them. So we've put together some popular bracelet types and tips for choosing just the right type of bracelet for just the right moment.
Enamel Bracelets 
Enamel bracelets help in adding a fun pop of color and completely coordinating with the colors of your outfit.
Golden Moonnight Deer Enamel Bracelet for Women are versatile and you can also get experimental with them.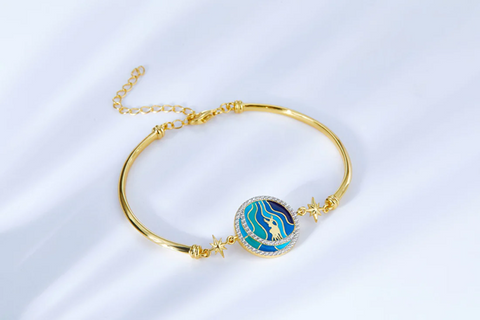 This delicately crafted bracelet is inspired by the moon night deer. The beauty of the gleaming enamel work is beyond words.
Moissanite Bracelets 
Moissanite bracelets are the perfect to add that sparkle on your hands and the right amount of bling to any outfit you wear.
Sterling Silver Round Cut 3.5CT Moissanite Bracelet for Women is a simple and luxurious piece that highlights the beauty in you.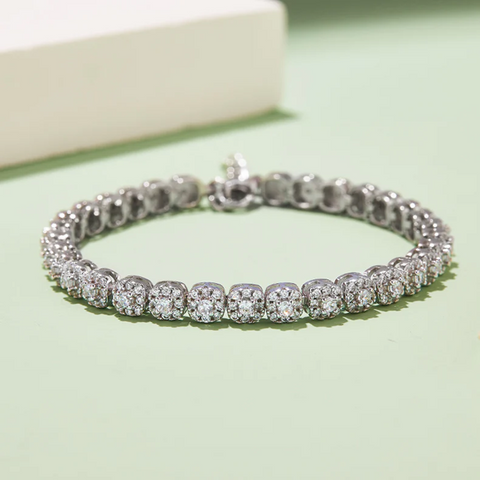 A feminine and uber stylish Moissanite piece spells sophistication and class. The charming bracelet is the perfect finishing touch to your outfit and can give a calming effect to any outfit.
Pearl Bracelets 
White and shiny pearls, entwined in golden wire will redefine your elegance making a lovely show of beauty and style. 
Multiple Pearl Bracelet - Golden Freshwater Pearls Bracelet for Women (freshwater pearls,14K gold ) are timeless, and will always zhuzh up an outfit.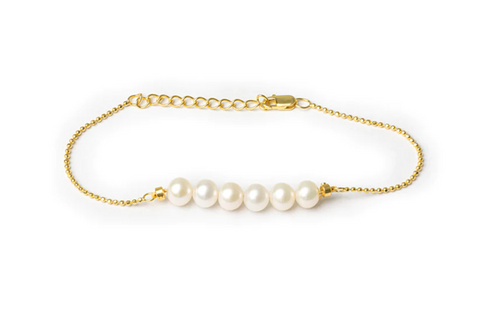 A classy pearl bracelet in your hands is a simple and luxurious piece that highlights the beauty in you. 
Crystal Bracelets 
Go all in for the weddings with show-stopper crystal bracelets with a fusion of traditional and western elements.
Lab-Created Sapphires 6*8mm Oval Ice Cut Soleste Halo Beading Silver Bracelet for Women is a feminine and uber stylish piece that spells sophistication and class.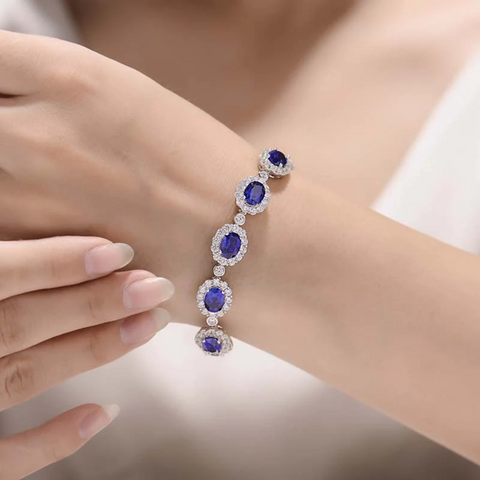 This stunning piece is a gem of a design in blue - The blue crystal bracelet is a showstopper due to its statement look and intricate work.
Gold Plated Bracelets 
Gold plated bracelets are special pieces that not only adorn the hands of women and girls but also become an integral part of their accessorizing routine.
Simplify Classy Bracelet - Golden Bracelet for Women is a very fun and elegant piece that can be dressed up and dressed down.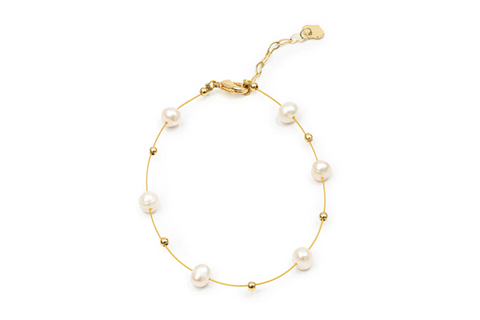 The high-quality gold plating adds the right balance of sophistication to this gorgeous bracelet. 
Bracelets are usually the most versatile pieces of jewelry. No matter the occasion, you don't have to think much about the bracelet you choose. If you're a newbie in the jewelry world, this is where you should begin.
Bracelets are a timeless investment, and at Planderful we have some incredible pieces that give you the flexibility to build a gift over time.