The trend takes influence from the catwalks, it's no surprise that statement earrings are an obvious choice to inject a dose of high glamor to a look.
Statement earrings played a huge part in our daily wardrobes from the past year, giving our wardrobes an instant update when the occasion calls.
The beauty of choosing such a bold style is that it alters your posture, making you stand a little straighter and taller, and appear more graceful as a result.
An opulent yet sophisticated take on the trend, they make an incredible statement alone – you can throw them on and not have to think about any other jewelry.
The delicacy and sensuality of earrings is a beautiful blend of symmetry and femininity, enough to light up a woman's face and flatter her complexion – no filter needed. 
Tasseled earrings also offer a mesmerizing sense of movement, shimmying and dancing to quiver gently as the wearer moves.
A pair of diamond earrings is a stand-alone jewelry piece which can make a bold fashion statement and become the highlight of your look.
How to wear statement earrings?
It is all about expressing and being yourself, if you feel like wearing a pair because they are just rocking your day then you should definitely go for it.
There are many starting points on how to wear statement earrings, here's some guidelines to follow.
Mix & Match
When you've found a little bit of boldness from matching your earrings, you can mix and match and create outfits that you never thought of wearing before and land you all sorts of compliments. 
Try doubling up by wearing one pair of these Pillow Enamel Silver Studs Earrings for Women in one ear.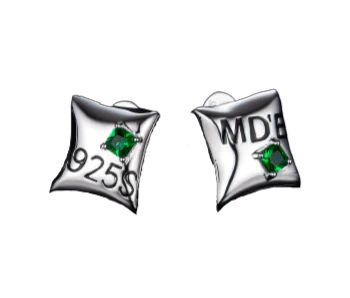 Mismatch
Mismatched earrings is the ultimate daring thing to do, you're here to break the rules.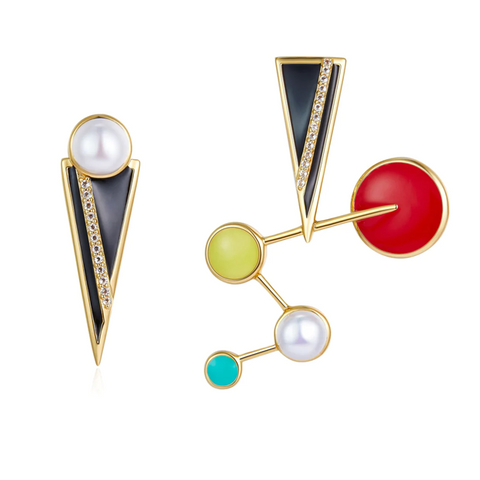 Rock these classy Colourful Geometric Shape Enamel with Pearls Silver Earrings for Women and be bold and confident in who you are.
Ear Chain
Ear chain is also a safe, fun way to play with the mismatched trend that typically cuffs to a part of your ear, and then another part is an earring you can clip to your ear as usual.
The Bold Touch
Combining a pair of statement earrings that are so prominent, all of a sudden pushes your look in an instance, to another level. Statement earrings make your outfit count; statement earrings will do just that!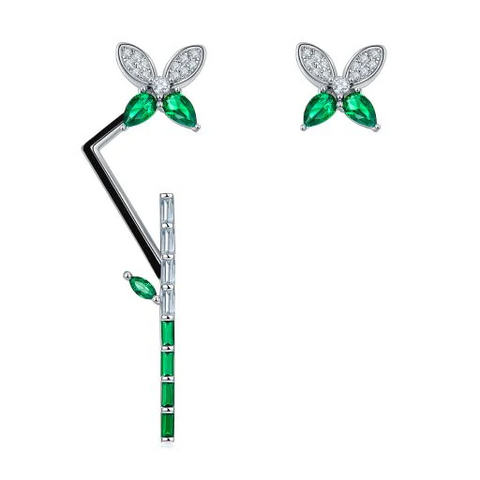 Emerald Colour Bamboo Flower Enamel Silver Earrings for Women are lightweight making them an obvious choice for parties and special occasions. 
Don't Lose Your Sense of Style
This trend is intended to make your ears into a statement piece without compromising your sense of style.
Most important of all, wear what you want to wear and be who you want to be rather than just accentuate a particular style.
Care Tip: Avoid direct contact of your favorite jewelry piece with chemicals such as perfumes, sanitisers and the likes. Make sure to store your jewelry in a zip lock bag when you're not wearing it. 
Planderful is the definitive destination for the latest trends in jewelry designs to education and tips about how to buy the perfect piece of jewelry.