The holidays are just around the corner, and we all know what that means: time to go shopping!
But before you start clicking through your favorite stores, we have one piece of advice: don't forget about your jewelry! Jewelry is an easy way to personalize your look and make sure that you're feeling festive no matter what kind of outfit you're wearing. Plus, there's nothing quite like seeing all the sparkle on your wrists and neck, right?
Thanksgiving and Christmas are the busiest periods of the year, so it's important to keep on top of your style.
This holiday season, there are plenty of ways to make yourself feel festive. One of the best ways to do this is through wearing the right jewelry for Christmas. From rings to necklaces, you can find a variety of pieces to match your festive mood at Planderful. When it comes to picking jewels, it's all about the unique one-of-a-kind pieces that you can find.
Jewelry is one of those things that can make or break an outfit—and it's no wonder why! We're talking about small details like earrings, bracelets, and necklaces. But when it comes to making sure you have all the right jewelry on hand for your big event, there are some key details to keep in mind.
How to Stand Out
The holidays are coming, and we're not just talking about Christmas!
If you're looking for a quick way to make your favorite holiday jewelry stand out from the crowd this season, try these tips:
Choose an unusual gemstone. Although it's true that diamond is a popular choice for rings, it's also worth considering other stones—like opal or zircon—that are less common and therefore more interesting.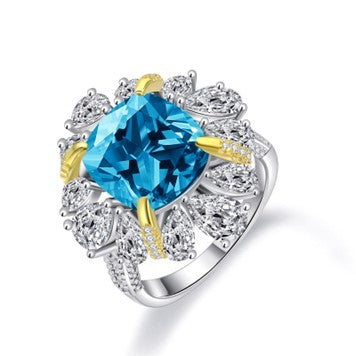 Blue Zircon 10*10mm Cushion Ice Cut Luxurious Silver Ring for Women
Add a little sparkle with moissanite in the mix. Gold is a classic choice for bridesmaids' dresses, but if you're looking to add some extra shine to your jewelry box, consider adding some zircons and moissanite instead! You could even use them as accents on your earrings or necklaces.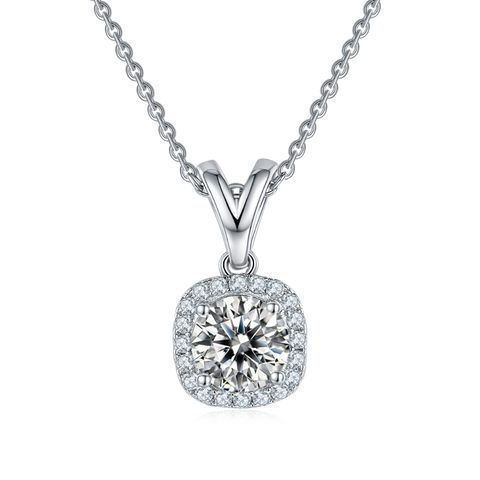 Moissanite Soleste Pendant for Women
Mix metals together! If you have a favorite pair of earrings or necklace that everyone can agree on (but they all look exactly the same), try mixing up their metals by changing one of them at a time: gold with silver; silver with copper; etc.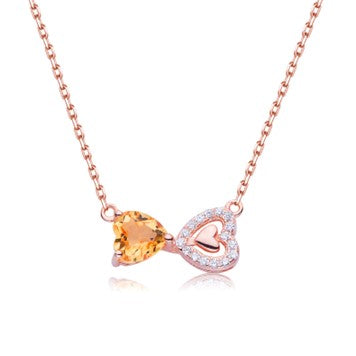 Yellow Crystal (Rose Gold Colour) Necklace for Women
Everyone is preparing for their special Christmas day. Making sure that your outfit matches your personality is one of the key things to have your outfit succeed. Shopping for Christmas gifts can be hard as well, but there are ways to smarten your holiday look without breaking the bank.
Stay Fashionable During the Holidays
It's the holidays, and that means it's time to make your holiday shopping list!
But do you know how to spot a good deal? If you're like us, it's hard. There were times when we were just kids, our parents would always say: "You can't just buy something because it's on sale." And they were right—we'd end up with some pretty ugly stuff. But now that we've got a grown-up job and money of our own, it's more important than ever to look for deals in the right places.
So that's why we're here today with some pretty jewelry tips for you to achieve the perfect holiday look!
Pair a necklace with a high-necked top or blouse. This will help emphasize your collarbone and give it that extra pop!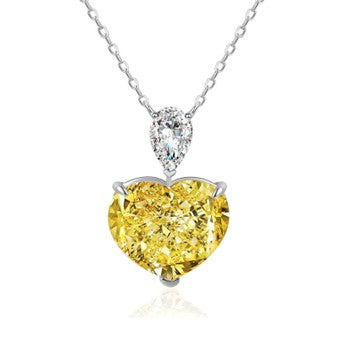 (5.0CT) Yellow Zircon 13*13mm Heart Shape Water Droplets Pendants Necklace for Women
Don't leave home without your favorite earring! Your ears deserve to be highlighted as much as any other part of your body does—so go ahead and show them off!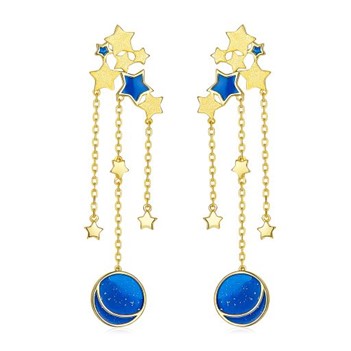 Blue & Golden Moon Star Enamel Dopr Earrings for Women
Go for a mix of metal and gemstones in your necklaces and bracelets—it'll look like you're wearing a rainbow. This necklace is one of the best jewelry pieces to complete your holiday attire, so you can have the best time possible.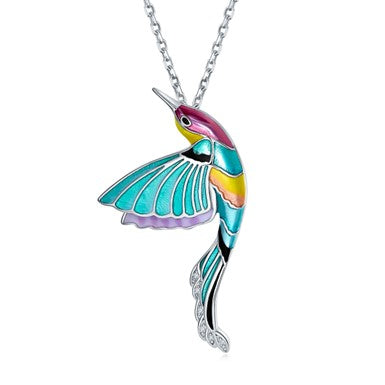 Green Hummingbird Enamel Silver Necklace for Women
The holiday season can be a time of great joy, but you also might find it to be a time where you don't really know where to start with jewelry shopping. Earrings don't have to be big and bold. Try these studs from Planderful instead!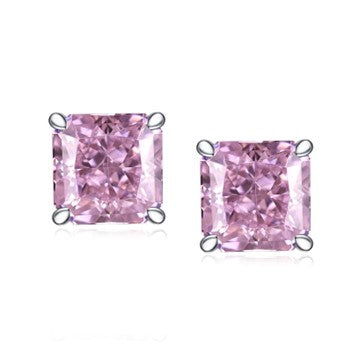 Pink Zircon 7*7mm Cushion Ice Cut Four Prongs Silver Studs Earrings for Women
Trends come and go, but you should always have a system of organization to keep track of jewelry. One of the most important things that you can do is make sure that your jewelry is organized. Make a list of what you have, where it is, and how you can get it. Using this system of organization, you'll find that you're able to own more jewelry than ever before. Look chic and jovial with this trendy pair of earrings!
 Colourful Mondrian Enamel with Pearls Silver Drop Earrings for Women
Always wear at least one ring per finger, but don't overdo it! In other words: Don't wear four rings—you'll look like you're trying too hard!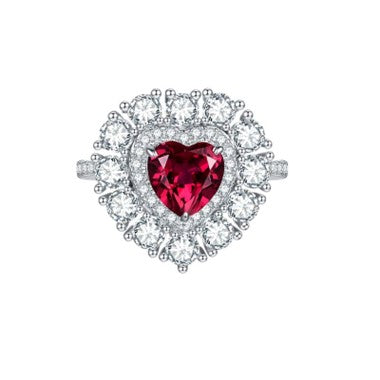 Lab-Created Ruby 7*7mm Heart Shape Soleste Halo Silver Ring for Women
Jewelry is an evergreen style that never goes out of style. This year's jewelry trends are more than just gold, silver, and diamonds. Fresh, new colors are a trend, including turquoise, gold, and silver. This bracelet will show how good you are in dressing up for a special time.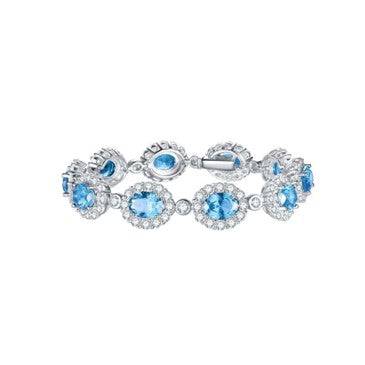 Sky Blue Natural Topaz 6*8mm Oval Cut Soleste Halo Beading Bracelet for Women
If you're going to wear a necklace all year 'round, make sure it's a statement piece (like this one).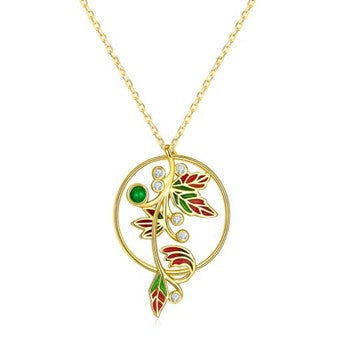 Golden Leaf Enamel with Emerald Necklace for Women
A charming pair of earrings can be such an important part of an outfit. This Planderful piece can elevate a look, making you look polished and put together. Add some color with a pop of red or orange in your accessories!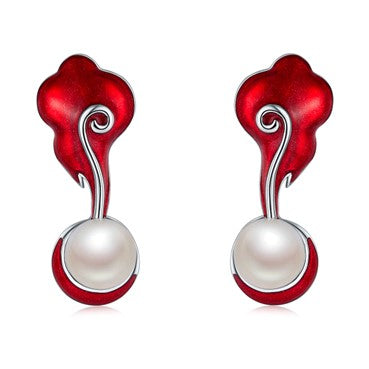 Red Ornamental Sceptre Enamel with Pearl Silver Drop Earrings for Women
Whether you're hosting a Thanksgiving or Christmas party or going to a holiday party, it's time to break out the jewelry! This necklace will help you get the most out of your jewelry and make sure you look elegant while you're doing it.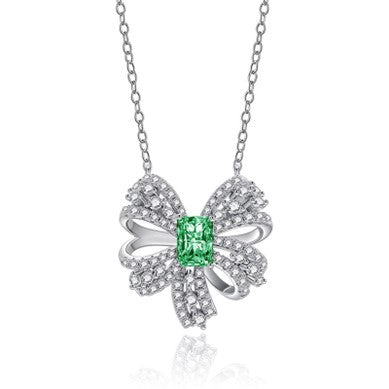 (1.0CT) Green Zircon 5*7mm Rectangle Ice Cut Classical Bowknot Pendants Silver Necklace for Women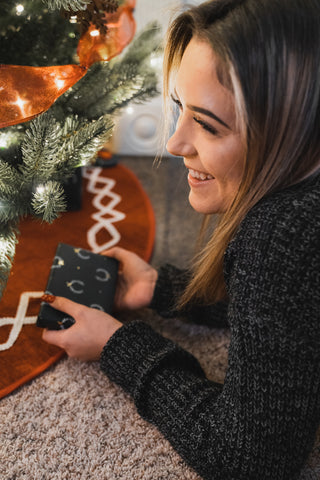 Shopping for Your Loved Ones
Gift shopping…well, you're probably feeling a little anxious about what to get your friends and family—and how to get them to unwrap it in style.
Well, we've got good news: there are some pretty simple things you can do to make sure that your gifts are anything but ho-hum!

While you're shopping for your loved ones, make sure you're buying them something that's not only pretty, but will remind them of your thoughtfulness. If there's someone on your list who doesn't like gifts but still wants something pretty and romantic, then we recommend getting them a ring! It's not only unique but will show them how much you care about them because it symbolizes love and commitment.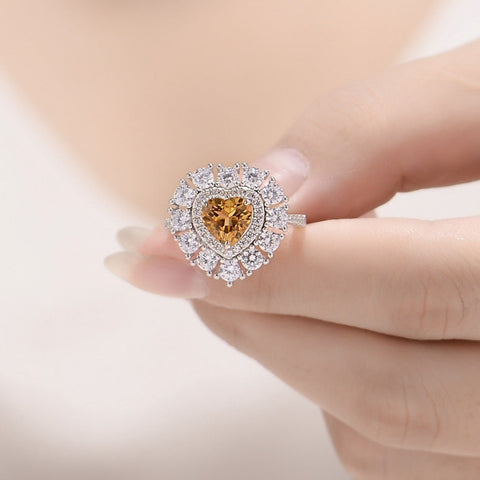 Natural Yellow Crystal 7*7mm Heart Shape Soleste Halo Silver Ring for Women
And…Don't forget about yourself! Give yourself a gift too! You deserve some pampering this holiday season. Pick out an item that will help show off your personality (like these really cute earrings!), or even just buy yourself something nice for no reason at all.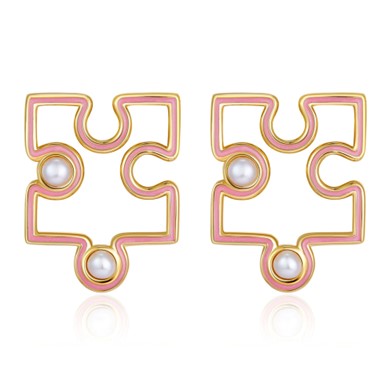 Golden Puzzle Enamel with Pearls Studs Earrings for Women
Holiday season is approaching, and Christmas is around the corner.  For the ladies, Christmas is a time for shopping, gathering with loved ones, and dressing up for dinner. Whether you are looking for a unique gift for someone special or looking for the perfect outfit for your Thanksgiving or Christmas dinner party, Planderful is here for you!