College students typically don't have the time to wear makeup or change into formal dresses. 
If you belong to this stage, you might be occupied with college work and also having the finest time.
But the independence to dress up according to the latest trends, fashions, and wishes comes along.
It is crucial that the dressing sense shall be decent and acceptable in the educational surroundings. That's the reason why quirky style jewelry is so popular with this age group. 
If you want to look stylish and different at the same time, nothing complements an outfit better than a pair of subtle earrings. 
Cannot decide what earrings to wear for your debut in college? Or still finding yourself confused under a pile of earring sets every morning? 
Here are a few earring style ideas to help make your mornings a little easier!
Gorgeous Danglers
With a more fashion-forward look, danglers are widely sought after for their vibrant and swaying style.
Danglers make you look like a pretty doll, compatible with multiple styles of casual wear and occasions.
As gorgeous as they look, Flower Star Drop Earrings - Golden Drop Earrings for Women it's just so that you look equally gorgeous.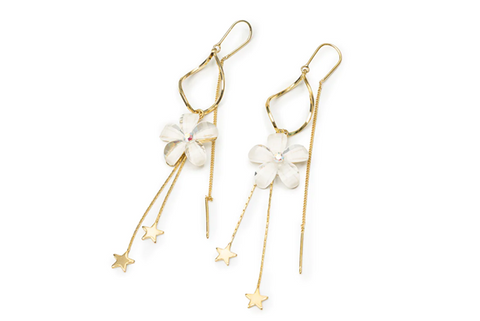 Delightful Hoops
Hoops have ruled the fashion market always and are popularly known have never gone out of fashion. 
The Hoop earrings are also ideal for students that tend to pull their hair back into a ponytail.
Our Ocean Blue Bow Hoops provide a quick and easy mood boost, they add elegant look and feel to your final look.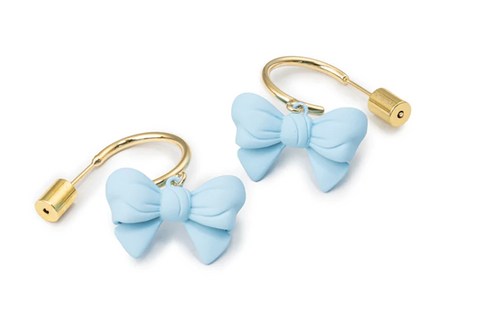 Classy Pearl Studs
The best thing about Pearl Stud earrings is its ability to subtly elevate the everyday college attire with an air of sophistication. 
Pearls always express elegance and grace, and pearl studs will give you a sophisticated look most suitable for a college party. 
You can go for classic stone or Golden Colour White Moonlight Pearl Enamel Studs Earrings for Women for everyday look.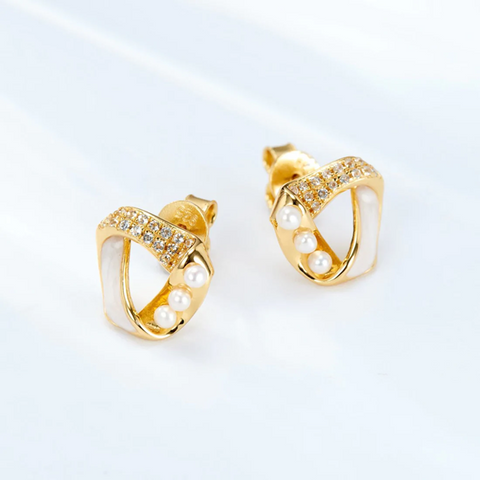 Jazzy Lobe Earrings
Cuff earrings or lobe earrings are highly popular and being experimented mostly among the college students and the youths.
Compatible with most western attires, they'll add the perfect amount of flavourful zest to your outfit.
Try our Golden Galaxy Ear Clip - Golden Ear Clip and make sure you mix and match them for a trendy look.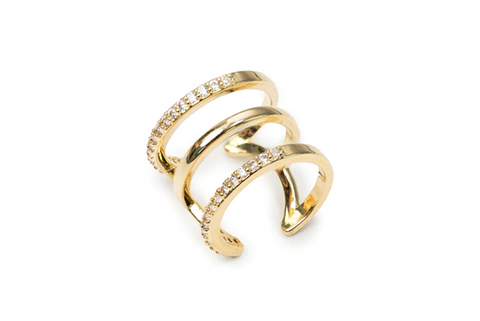 Stylish Feather Earrings
It would be a sin to end the list without mentioning the staple in every college girl's earring collection, the feather earrings.  
Feather cut earrings are minimal, classy, feminine, funky that work with almost all kinds of outfits and has been a popular choice for most college goers.
Romantic Theme Enamel Drop Earrings for Women are a great way to add a pop of color and freshness to your college outfit.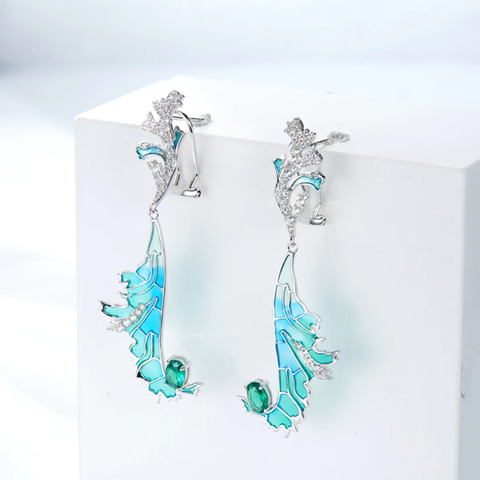 College girls always wish to stand out from the regular crowd. A unique piece of jewelry is a good way to do just that.
Allow yourself to be pampered and create a new look every day with a Planderful collection by adding various colors, designs, and patterns.