Do You Know the Characteristics of the Yellow Crystal?
Yellow crystals come with all that radiant energy carrying the symbolism of joy, happiness, and friendliness.
The yellow color ray is the color of joy and creativity, and so these crystals spark our enthusiasm and excitement.
It reminds us that above the clouds there is always golden sun, a sense of belonging, and a renewed sense of purpose are all included.
Yellow crystal resonates with authenticity and honesty, both with ourselves and others.
It is also wonderful for getting things organized in your mind, the feeling of starting afresh, feelings of happiness, loyalty, enlightenment and energy. 
What Makes Yellow Crystals So Healing?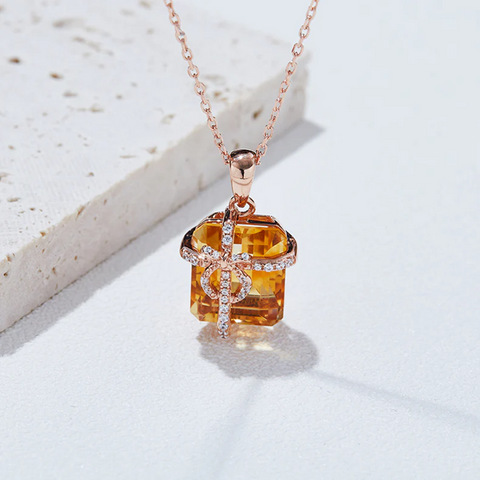 Yellow crystals are amongst the most popular colors in the world, and the variety of benefits it offers sets it apart.
Balanced Relationships
This gem removes ourselves from any toxic environment or relationships and enables us to stand up for ourselves by amplifying our power.
Wealth
Yellow crystals our leadership skills so we are less afraid to take charge and make decisions. Which is why these crystals are known to be incredibly potent in attracting wealth and prosperity.
Solar Plexus Chakra Healing
When the solar plexus chakra is unbalanced, we struggle with accepting ourselves. We consider ourselves unworthy and self-critical. Yellow crystals can help us feel stable, strong, and defend ourselves in this sometimes chaotic world.
Root Chakra Healing
The root chakra can help you thrive in business or financial assets. If the root chakra is blocked, it may cause fear, anxiety, insecurity, and frustration. Yellow crystals help clear out the chakras which call in our artistry, our warrior spirit, and the confidence to be who we are. 
Physical Healing
Yellow healing crystals are also beneficial for our physical health. It helps reduce indigestion and stomach issues and can improve the immune system.
Using Yellow Crystals
Wearing yellow crystal as a necklace, ring is one of the most fantastic options. You may also wear the stone as anklets.
The yellow stone can help you see things from a different perspective and with more positive light, adding purpose, clarity and understanding to your life. 
In addition, the yellow crystal can also make you more aware of your surroundings and of other people.
The energies of the yellow crystal improve your professional life as well as finances and can fill your whole being with warmth, optimism and hope.
Yellow Crystal Benefits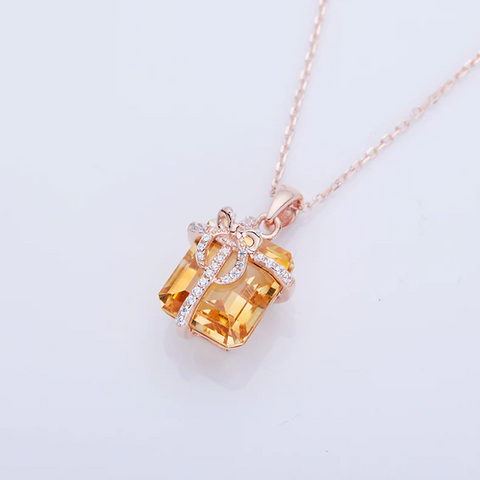 Yellow crystal strengthens our belief system in our personal power, so we can work with them anytime we need a feel-good confidence boost.
Yellow gemstones are usually connected to the sacral and solar plexus chakras, helping you support yourself with energies that make your life more vibrant.
Yellow Crystals bring emotional balance, light and power, positivity and happiness as well as peace and serenity into your life.
Yellow color signifies new beginnings, new pursuits, and new efforts. It is the perfect stone for increasing wealth, manifesting prosperity, and attaining abundance in general.
Looking for the best yellow stone pendant online? Shop for the best yellow crystal pendant from Planderful collection of exclusive, customized and stylish products.
Planderful online store offers high-quality products at low prices. Yellow Crystal (Rose Gold Colour) Gift Box Necklace for Women Jewelry: Planderful prices are the lowest!