Repairing broken necklaces may seem a challenging and highly frustrating task that not many want to take the time to deal with.
Are you trying to figure out ways to fix a broken necklace chain? If yes, you must check out our detailed guide here.
Sometimes it is easy to say goodbye to your broken necklace chain and toss it away, what about when you've broken a brand new trendy piece, one of your favorite pieces, or god forbid maybe a beloved family heirloom? 
Thankfully, there are a lot of ways you can utilize to repair your broken necklace chain, we are happy to help walk you through the steps you can take. 
No need to call in the experts, these jewelry repairs for necklaces are easy to carry out at home.
How to Fix a Broken Clasp of a Necklace?
In some of the cases the clasp or the chain breaks but the pendant is still good-looking. It is so sad to throw away the pendant only because of just a little damage.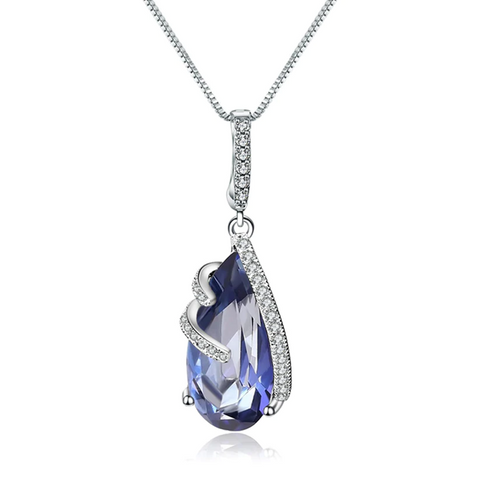 You would love to take a look at our latest European Design Inlaid Natural Crystal Pear Drop Pendant Silver Necklace for Women.
There are two main problems that occur typically, one is the jump ring opens and part of the clasp gets lost and the other one is the spring clasp gets broken and no longer closes correctly.
You don't have to throw the pendant, you would just fix it and you need no technical skills to do that. You just need a small iron pincer to remove the broken clasp.
Find the little gap in the necklace that follows right the clasp. Then grab the clasp, with the pincer and bend the ring with your fingers to remove the clasp. 
For both the problems, the solution is the same. You will need to replace the broken clasp with a new one.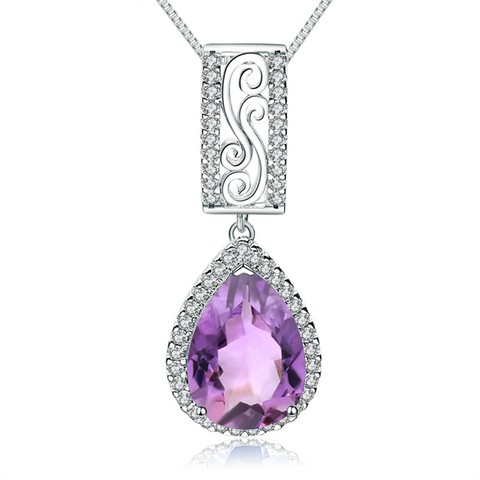 You would love this beautiful pendant from our collection: European Style Inlaid Natural Amethyst Soleste Halo Pear Drop Pendant Silver Necklace for Women.
When buying a new clasp, the safest way is to purchase one that is the same in size and shape as the old one. 
This will ensure your necklace chain will fit and wear the same way. Once you got the right one, attach your new jewelry clasp to the necklace.
Restring A Broken Necklace
You will first need to separate the last chaining on your chain necklace where the break started. 
All chain necklaces start as wire, so pliers are a good way to break this further apart without damaging the actual integrity of the necklace.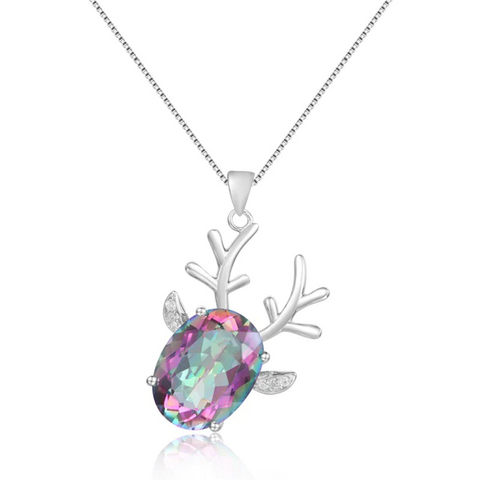 You would surely love this stunning Fashion Creative Design Inlaid Natural Crystal Elk Styling Pendant Silver Necklace for Women.
After separating the chainring away, the next thing you would need to do is carefully link this chainring with the next chainring in line that isn't broken. 
You can close the chainring that you've been working with gently using the pliers and bend it so that it doesn't open on its own. You can use the same method to link the last chainring with the main one. 
Can You Repair Broken Necklace Chain at Home?
In a few cases, you can repair a broken chain at home. However, sometimes jewelry sets come with a special DIY repair kit and an instruction manual that can also help you in repairing the damage.
You now know enough to do the repair job yourself! If necessary, don't be afraid to consult a professional. 
Check out Planderful's whole collection of pendant necklaces and update your jewelry wardrobe today!